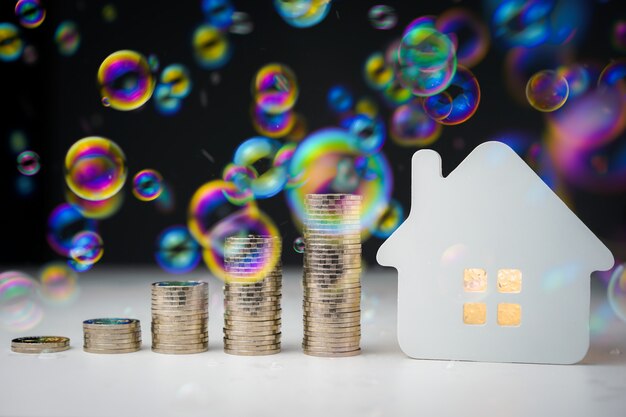 The on-demand economy has brought the offline and online world together under one roof, it has been developed on top of technology infrastructure. Most of the online demand which has been raised by the users are been satisfied offline in a scheduled manner. Due to this broad concept, the mobile application came into existence in different industries which satisfies all the needs of the customers.

Most of the business sectors have been affected by the on-demand economy. Now people do not have to wave on busy roads to stop cabs. They have various options to choose from these days using which they can easily find service professionals nearby them who help them to complete their daily chores.

Impact of Technology on On-Demand Economy
The on-demand industry is drastically changing with each passing day, it has also changed the way people complete their daily chores. Artificial intelligence laboratory and MIT's computer science declared that Uber and Lyft ride-hailing application have almost decreased 75% of private cars that were running on the road. The fewer number of vehicles on the road means a decrease in traffic, potentially fewer crashes, lowered carbon emissions, etc.

The market trend has completely changed these days, the way people buy goods or services, book trips, hire dog walkers, plumbers, etc have totally changed due to advance technology. Customers daily desires and needs can easily be satisfied through the smart technology which also has a great impact on the on-demand economy.

Various Service Offered by Technology
Nowadays users are more addicted to on-demand applications as it offers more convenience to them. This application offers seamless experiences to the users because all this service application are powered by integrative application programming interfaces(APIs). Most of the on-demand application does not work effectively unless and until interfaces harmonize with it.

On-demand service delivery application does not function well without real-time loops. For example, in ride-hailing service application passengers, dispatchers, and drivers are kept updated about each other progress from the moment a customer places the request until it gets completed. While In-app messages, push notifications and SMS texts enables synchronization and each and every function relies on API.

While developing on-demand service application developers do not have to worry about developing alert infrastructures and compatibility. Hence if you are willing to develop an on-demand application for your business hire remote developers who are expert enough to weave various APIs into the application which ensures that your customers have reliable experiences.
The Great Enablers: APIs
The proliferation of APIs allows developers to develop an application that satisfies the demand of the current market trend. Businesses might start their business with fewer resources and ask the hired developers to use integrative APIs to craft feature-rich and secure application.

The on-demand economy is greatly impacted by various technological advancements. And the concept of using APIs has enabled developers to develop an excellent application within the budget specified by the clients. Listed below are those technological advancements which are considered as a great enabler of the on-demand economy.
Payment Options
Developers can integrate various payment options such as Stripe and Braintree within the application which facilitate users to pay for their demand service easily. Simple interfaces are followed by these payment gateways which allow customers to enter their credit or debit card information easily in the application. Hence to ensure customers that payments are transferred across secure platforms you need to ask developers to integrate these APIs into your application. These APIs offer multiple payment setups which include one-off options as well as a subscription option.
Mapping Interfaces
Mapping interface is almost used in every on-demand application these days. Developers can use mapping APIs such as Mapbox which helps them to enable map functionality and real-time navigation within the application. Most of the users like to know the progress of their requested orders, they like to track their order in real-time.

And for satisfying the needs of customers businesses also need advance features that provide them customers locations and direct them to reach that location within the estimated time. Mapbox facilitates application users with estimated arrival times, directions, traffic, etc whereas it enables developers to craft application with interactive maps for end users.

Front End Frameworks
Front end frameworks like Angular2 and React are easy to manipulate, fully customizable, and flexible. Most of these platforms have numerous user interface elements for developers using which they can easily develop a responsive application and also offers reliable experiences to the users. All these front end frameworks are also compatible with a range of operating systems and devices.

Wrapping Up
The on-demand economy plays a primary role in satisfying the demands of today's generation. Nowadays consumers want that their requirements must be satisfied in a convenient, efficient, and simple manner. Businesses are ready to go the extra mile for satisfying the expectations of all the customers, especially in this on-demand economy. The on-demand economy has opened up new avenues for all the businesses, hence most of them are adopting new technology for taking their business to the next level of success.