One of the most important things you can do to for your personal financial health is to check the records held about you by the credit reference agencies.
In the UK, there are three credit reference agencies which can be consulted by lenders, by potential landlords and even by some employers when considering doing business with you. They use records of how you have managed your money in the past to give you a credit score, as an indication of whether you will be able to manage your finances in the future.
You will probably not get the best interest rates if your credit score is less than tip top.
If you find your credit score is not as good as you would hope, here are six steps you can take.
1. Get a copy of your report from each of the three agencies – Experian, Equifax and Callcredit. You should be able to get a copy for free – don't be scammed into paying a third party to obtain the report for you.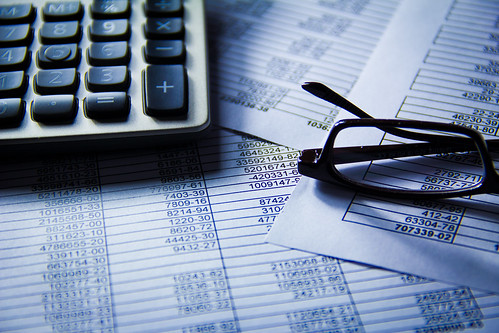 2. Check carefully through the reports for any errors. Occasionally, someone has input details incorrectly, or your details have inadvertently been linked to someone else. Very occasionally you may have been the victim of a deliberate ID fraud. If you find errors, contact the company concerned with evidence to ask them to correct it. You also have the right to add an explanatory note to your record.
3. Don't apply for credit unless you really need it. Apart from the obvious need to reduce borrowing, each time you apply for credit it will show up on your credit report. Too many applications could begin to raise concerns if lenders think you are not managing your money effectively.
4. Don't miss any payments. If you have store cards, credit cards, personal loans, make sure you make payments on time. A late or missed payment will also appear on your record.
5. Surprisingly, you may have a low credit score if you have never before used credit, because there may not be much of a history on which to base a score. If this is the case, consider taking small amounts of credit (and paying them off on time) to demonstrate a responsible attitude.
6. Keep your bank account in credit, or at least well within an agreed overdraft limit. If you face a large expense which will take you over your limit, make an appointment to speak to your bank about extending, or consider taking short term finance so that the dip doesn't trigger an entry on your credit record.
A short term payday loan can help you smooth out the peaks and troughs of cashflow and in many cases can be arranged very quickly, without credit checks.
www.comparepaydayloans.co.uk compares lenders to find the very best loan for your circumstances. Applying is quick and easy with same day payments into your bank. CCJs and defaults are not a problem.
Featured images:
Written on behalf of Compare Payday Loans, providers of a quick and simple way to get the best priced loan.