Sometimes surprising and unexpected things happen in life and it is really important you find ways to deal with these, both emotionally and financially. There are a lot of times when your own actions might not have even caused your financial difficulties and the current economic times can sometimes be devastating.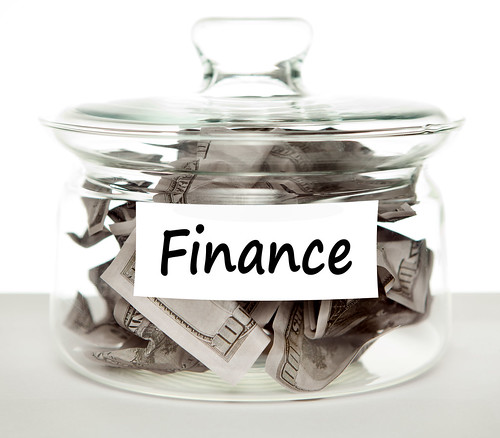 But there is hope at the end of the tunnel and there are a lot of things you can do to get yourself back on track.
Here are five things that can help you sort out your finances.
1. Use Apps
The first thing you should do is to start using various different apps to help you sort out your finances. There are a lot of great tools to help you plan your budget, track your spending and even find cash machines.
Look at the best apps chosen by Simply Zesty to get started.
2. Check Where Your Money Is Going
Bank statements and credit card balance sheets aren't just a waste of paper but there is a really important function to them and you should make full use of it. Check your statements regularly and make sure you correct any possible mistakes immediately.
Sometimes subscriptions you thought you cancelled might still be taking money off your account or your credit card details might have been hacked into. Announcing the bank and credit card company about it on time is essential in order to get your money back.
3. Learn More About Finances
You should also start using books and magazines to learn more about personal finances. It doesn't mean you have to master everything in economics just knowing about the basics concepts can guarantee you make smarter financial choices and aren't baffled when your bank manager talks to you about saving and investing.
Learning one concept at a time for a few hours a week can get you on the right track.
4. Hire An Accountant
A really good way of sorting out your finances and guaranteeing you are making the most out of your money is to hire yourself an accountant. There are a lot of good accounting companies out there to help out individuals as well as businesses and looking up one is a good idea.
Talk to different companies, such as Friendly Accountants for instance, and make sure you get along with the accountant well before you hire them. Developing a good close relationship based on trust and respect with your accountant is really important.
5. Prevent It From Happening Again
It is really important that you take measures to guarantee your finances can take a few unexpected occurrences the next time. One of the best ways, in addition to the tips above, is to start saving for an emergency fund.
An emergency fund is an amount on your savings account that you keep just for the times when you might get an unexpected bill, such as having to repair the car for example.
It can guarantee you are prepared for any problems and that few unexpected bills won't get your finances off track the next time.
Featured images:
Roberta is all about finding financial solutions that suit people well and help people bounce back if they have encountered any problems. She is a big fan of reading as well and loves to relax with a good romantic novel.